Vintage Fashion Shops Directory Listed by Most New Items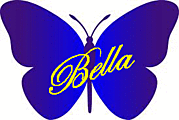 "A thing of beauty is a joy forever." Keats
Member since 2010
Jan York
America's Living History: Jamestown, Williamsburg, Yorktown.
Williamsburg, VA

---

Mid Century Modern and all things Hip, from all eras and styles.
Member since 2013
modulus – noun. A quantity or coefficient expressing the measure of some special force or property. In this case: Hipness
Marsha Bonforte
13 Drumlin Drive
Morris Plains, NJ

---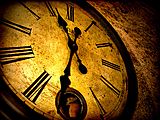 Reliable Information, Honest Prices, Timely Conduct, and Friendly Service
Exclusive Ruby Lane Member since 2010
We offer a diverse assortment of beautiful collector's items from many different era's.
Donald Landreth
59 S. Calle del Sud Drive
Pueblo West, CO

---
Offering a fine eclectic array of antiques, vintage jewelry and collectibles.
Exclusive Ruby Lane Member since 2012
Exciting new items arriving every week. Great value and great customer service.
Veronica
My address will be available after purchase.
North County, San Diego, CA

---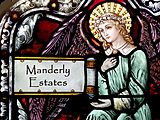 Eclectic selections from treasured collections.
Member since 2011
Marilyn Schereck
P.O. Box 43103
Chicago, IL

---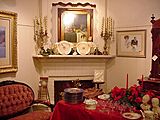 Quality items for the new or experienced collector.
Member since 2009
Ray and Carolyn Swan
Available at time of sale.
San Antonio, TX

---

Vintage collectables with a past!
Exclusive Ruby Lane Member since 2002
We ship within 24 hours of payment!
Mara Balusek
2509 Custer Parkway
Richardson, TX

---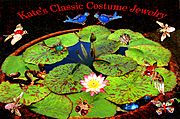 VINTAGE COSTUME JEWELRY- Haskell, Juliana, Panetta, Schreiner, Trifari, Czech
Exclusive Ruby Lane Member since 2010
I specialize in vintage costume jewelry. Art Deco, Bakelite, Rhinestones, Bracelets and Pins!
Kate Jesberg
In Vacation Mode
Albuquerque, NM

---

Fabulous Vintage Finds
Exclusive Ruby Lane Member since 2010
Treaures for Every Pocketbook
Beth Harrell
P O Box 680053
Fort Payne, AL

---
2nd Generation Print Dealer - Antique Prints, Maps, Antiquarian Books and More!
Member since 2009
Peggy McMurtray
12506 Fireglow Walk
Dallas, TX

---
Very Special Jewelry - Clothing - Costumes - Entertainment Memorabilia - Textiles
Member since 2007
Please feel free to contact us with any questions or requests you may have. Thanks
Linda Hanover
3513 Georgia Street
SanDiego, CA

---

Rare Antiques, Beautiful Depression Glass & Crystal, Exceptional Vintage Clothing & Accessories
Exclusive Ruby Lane Member since 2008
Are you searching for that "special find"? Enter through the gate & step back in time, to discover the beauty of another era!
Betty Vermeys
3232 Oakes Dr
Hayward, CA

---