Vintage Fashion Shops Directory Listed by Most New Items

Fabulous Antique and Vintage Estate Finds
Member since 2010
.French, Victorian, Italian, American Country, Garden, Collectibles & Unique Finds of All Kinds
Joyce Lowe
909 Huntwood Street
Murfreesboro, TN

---

Featuring An Eclectic Inventory Of Fine Vintage Fashions & Accessories
Exclusive Ruby Lane Member since 2005
Golden Hanger
Address will be given
Midwest, WI

---

Mid Century Modern and all things Hip, from all eras and styles.
Member since 2013
modulus – noun. A quantity or coefficient expressing the measure of some special force or property. In this case: Hipness
Marsha Bonforte
13 Drumlin Drive
Morris Plains, NJ

---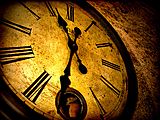 Reliable Information, Honest Prices, Timely Conduct, and Friendly Service
Exclusive Ruby Lane Member since 2010
We offer a diverse assortment of beautiful collector's items from many different era's.
Donald Landreth
59 S. Calle del Sud Drive
Pueblo West, CO

---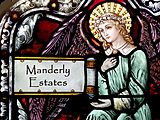 Eclectic selections from treasured collections.
Member since 2011
Marilyn Schereck
P.O. Box 43103
Chicago, IL

---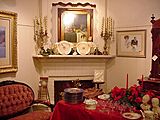 Quality items for the new or experienced collector.
Member since 2009
Ray and Carolyn Swan
Available at time of sale.
San Antonio, TX

---

Vintage collectables with a past!
Exclusive Ruby Lane Member since 2002
We ship within 24 hours of payment!
Mara Balusek
In Vacation Mode
Richardson, TX

---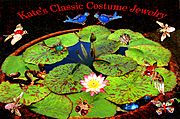 VINTAGE COSTUME JEWELRY- Haskell, Juliana, Panetta, Schreiner, Trifari, Czech
Exclusive Ruby Lane Member since 2010
I specialize in vintage costume jewelry. Art Deco, Bakelite, Rhinestones, Bracelets and Pins!
Kate Jesberg
Enchanting New Mexico
Albuquerque, NM

---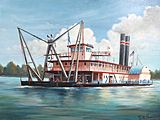 Specializing in Fine & Fun Antiques and Collectibles!
Member since 2008
We will be listing new vintage items daily, including Spring & Summer clothing, jewelry & accessories!
Rob & Sandra Coultis
Full address will be given to the buyers upon purchase.
Overland Park, KS

---

Fabulous Vintage Finds
Exclusive Ruby Lane Member since 2010
Treaures for Every Pocketbook
Beth Harrell
P O Box 680053
Fort Payne, AL

---
2nd Generation Print Dealer - Antique Prints, Maps, Antiquarian Books and More!
Member since 2009
Peggy McMurtray
12506 Fireglow Walk
Dallas, TX

---

Quality Vintage Clothing from the 1940s through 1980s for Women and Girls
Exclusive Ruby Lane Member since 2004
Welcome to The Pink Poodle Vintage Clothing Shop! I'm proud to offer you the best in vintage clothing at affordable prices!
Pamela Tomasello
11917 Keating Drive
Tampa, FL

---

Rare Antiques, Beautiful Depression Glass & Crystal, Exceptional Vintage Clothing & Accessories
Exclusive Ruby Lane Member since 2008
Are you searching for that "special find"? Enter through the gate & step back in time, to discover the beauty of another era!
Betty Vermeys
3232 Oakes Dr
Hayward, CA

---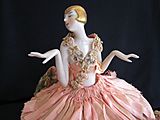 Rare and Unusual Vintage Jewelry, Exquisite Accessories and Vintage Clothing
Member since 2008
Offering Fine Antique, Estate and Collectible Jewelry, Rare and Unusual Vintage Clothing, Purses, Vanity Items, & Fine Linens
April Wertz
P.O. Box 892
Santa Paula, CA

---