Vintage Fashion Shops Directory Shop Locally

Antiques, Collectibles, and Vintage Finds
Exclusive Ruby Lane Member since 2005
Be Sure to Check our Sale Items up to 50% Off!
J Baroody
Antiques on Ascot
Florence, SC

---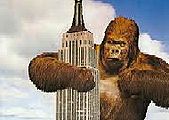 Beautiful Estate Items from South Carolina, plus much more!
Exclusive Ruby Lane Member since 2011
Summer is for Relaxed Entertaining, Look at our Vintage Tumblers, Candle Holders, Linens and Much More!
Frances Wray
Address supplied on purchase
Summerton, SC

---