Vintage Fashion Shops Directory Shop Locally

Rare Vintage & Antique Fashions, Plus Rich Textiles For the Home...All in Exceptional Condition. Researched for Authenticity.
Exclusive Ruby Lane Member since 2010
Please check in daily over the coming week! A new collection is unfolding...every item is in sublime condition! Thank you!
Julia Henri
Post office box provided upon request.
Ann Arbor, MI

---

VINTAGE GLAMOUR - Necklaces, Bracelets, Sets, Pins, Earrings, Artisan Jewelry, Clothing, Accessories
Exclusive Ruby Lane Member since 2009
SALE many items 50% OFF
Robin Stone
Bloomfield Hiills, Michigan Full address provided with confirmed sale.
Bloomfield Hills, MI

---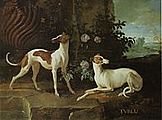 Tasteful Antique and Vintage Lighting, Furnishings, and Decorative Collectibles
Member since 2014
Offering Layaway and Worldwide Shipping on all Merchandise ~ Inquiries Most Welcome
Rose GreatHouse
Provided Upon Purchase
Metro Detroit, MI

---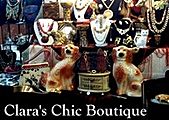 An Eclectic Mix of Vintage Jewelry, Collectibles, Home Decor, Fashion and Accessories
Member since 2012
Please keep an eye out for price reductions, also we appreciate your patience during our relocation!
Penni Norton
2439 Hay Creek Dr.
Pinckney, MI

---

Head Vases, Vintage Pottery & Decor, Jewelry, Purses & More!
Exclusive Ruby Lane Member since 2000
Check out over 45 items reduced 50%!
Ruth Harris
2395 Hay Creek Drive
Pinckney, MI

---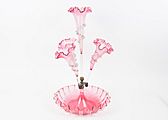 Best in Customer Service...All Offers Considered...Prompt Shipping
Exclusive Ruby Lane Member since 2013
Finders 2006 is a Ruby Lane exclusive shop, offering unique and interesting treasures . Consideration given to all offers.
Cynthia Kennedy
Available upon request.
St. Joseph, MI

---