Vintage Fashion Shops Directory Shop Locally
Antique & Vintage Dolls,Doll Clothes,Toys, Art ,Lace & Linens & Much More!
Member since 2009
Unique Antiques, Collectibles and Oddities with a 30 year 100% Satisfaction Guaranteed Policy
Valerie Zakszewski
13 Shore Road
Gloucester, MA

---

Specializing in High Quality Vintage Dolls and Elegant Vintage Designer Costume Jewelry
Member since 2003
To get advanced preview and first choice, my new arrivals are in my shop 24 hours before Ruby Lane's Newly Listed items.
Nancy Stronczek
26 Bouker Street
Greenfield, MA

---

Embrace the Past ... Affordable Vintage for Every Budget
Exclusive Ruby Lane Member since 2002
Lilac Vintage
Address Provided with Purchase
New England, MA

---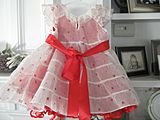 Elizabeth Hughes
333 West st
Randolph, MA

---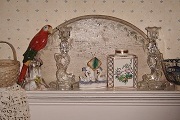 Classic Antiques & Collectibles
Member since 2012
Items for dealers, retail public and collectors who value quality at reasonable cost. Lay away available.
Camille Buda
Provided to buyers at time of purchase
Sandwich, MA

---
Antique to Vintage Fashion & Jewelry
Exclusive Ruby Lane Member since 2006
Carrie Pollack
In Vacation Mode
Wayland, MA

---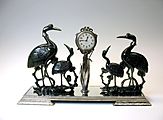 A to Z of the rare, unusual and always quirky Antique!
Member since 2008
Although my shop will show a default setting of "No Layaways" I WILL consider them on an individual basis-please ask!
Susan Mesick
PO Box 370
West Brookfield, MA

---

Fabulous things to brighten your day!
Exclusive Ruby Lane Member since 2012
I list new things almost every day, so come visit often!
Ginnie Beattie
12 Chestnut St.
Westfield, MA

---