Vintage Fashion Shops Directory Shop Locally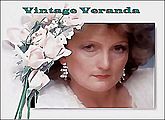 Sale! 10th Anniversary Sale! 25% off Everything in the shop over $25. Wait for Corrected Invoice
Exclusive Ruby Lane Member since 2005
10th ANNIVERSARY SALE! 25% OFF Everything in the shop over $25. Wait for corrected invoice.
Sara Pepitone
5950 S. Sherwood Forest Blvd
Baton Rouge, LA

---
Baubles, bangles, and beads! This is where you will find things to make YOU stand out in the crowd!
Exclusive Ruby Lane Member since 2013
Get your Go-Girl glow on at NOLA Pearlgirls!
Danae Columbus and Carolyn Long
816 BARONNE ST
NEW ORLEANS, LA

---