Vintage Fashion Shops Directory Shop Locally

Vintage 1920s 30s 40s 50s 60s Jewelry Clothing Sewing Patterns Fabric Antique Womens Mens Retro RARE
Exclusive Ruby Lane Member since 2002
Email for details @ FREE shipping in the USA. To use a credit card for orders in the USA register with a phone number.
Toinette
Address provided at time of purchase.
Boise, ID

---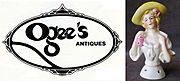 A FUN place to shop for antiques and vintage collectibles! Ogee's Antiques welcomes your visit!
Exclusive Ruby Lane Member since 2002
Is an item from our shop on your Wish List? If so, check your W.L. now to see if we've offered you a discount on the item!
Debra & Robert Helton
1203 Cerramar Ct.
Eagle, ID

---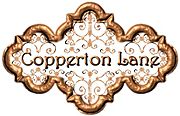 Specializing in antique and vintage Christmas all year round, plus antique to Mid-Century copper.
Member since 2002
Teri Rosvall
360 Rose Avenue
Soda Springs, ID

---