Vintage Fashion Shops Directory Shop Locally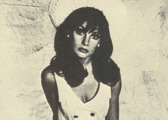 Live green. Shop vintage.
Member since 2002
Vintage. It's a way of life. xo
The Vintage Merchant
The Vintage Merchant
Story City, IA

---

A shop for those with a passion for vintage costume jewelry and other beautiful things!
Exclusive Ruby Lane Member since 2003
My pledge is to work hard and honestly to help you satisfy your passion for vintage jewelry and treasures!
James Wright
7816 Maple Drive
Urbandale, IA

---