Vintage Fashion Shops Directory Alphabetical Listing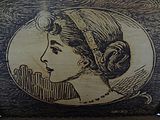 From antique to vintage we bring together the best of the past.
Member since 2012
Quality antique and vintage ladies items from handbags to hankies and from perfumes to jewelry.
Sharon Schwartz
To be given at time of purchase
CHERRY HILL, NJ

---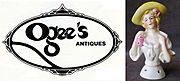 Ogee's Antiques - A FUN place to shop for antiques and vintage collectibles!
Exclusive Ruby Lane Member since 2002
We welcome layaways. Our Home page describes the details. Email if you have any questions.
Debra & Robert Helton
1203 Cerramar Ct.
Eagle, ID

---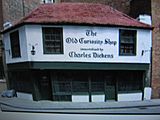 Unique Jewelry & Collectibles at Affordable Prices
Exclusive Ruby Lane Member since 2012
A Bazaar for the Curious Collector 10% discount for repeat customers except for Sale items
Dorothy Herrmann
29 Reeder Road
New Hope, PA

---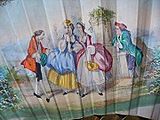 Antique & vintage textiles, clothing & treasures
Member since 2014
British & French pieces from centuries past, shipped worldwide from the UK. Layaway welcome.
Louise Bell
Stable Cottage
Builth Wells, UK

---

Antiques, Textiles and Collectables
Exclusive Ruby Lane Member since 2010
Gloria La Mantia
Seetalstrasse 20
Emmenbrücke, Switzerland

---

Vintage jewelry, home decor, kitchenware and more.
Member since 2002
Vintage jewelry, home decor, fashion and more. Art Nouveau, chic, retro, romantic, modern and all that is fun.
Nancy
Please e-mail
New England

---

Antique and Vintage Jewelry and Decorative Arts
Exclusive Ruby Lane Member since 2011
Free Domestic shipping on orders over $175. Follow me on Facebook and Twitter - Ornaments on Ruby Lane Ornaments_onRL
Catherine Coburn
Provided upon contact
Durham, NC

---