Vintage Fashion Shops Directory Alphabetical Listing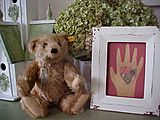 Jewelry, Linens, Vintage Toys, Glassware, Primitives, and Other Unique Items.
Exclusive Ruby Lane Member since 2013
Thank you for visiting my shop. Please check out new items and recent sale and reduced collectables.
Diane Meininger
1308 W. 15th Street
Loveland, CO

---

Paige Blackwelder
301 Park Avenue South
Winter Park, FL

---

Fabulous Vintage Finds
Exclusive Ruby Lane Member since 2010
Treaures for Every Pocketbook
Beth Harrell
P O Box 680053
Fort Payne, AL

---

Head Vases, Vintage Pottery & Decor, Jewelry, Purses & More!
Exclusive Ruby Lane Member since 2000
Check out over 45 items reduced 50%!
Ruth Harris
2395 Hay Creek Drive
Pinckney, MI

---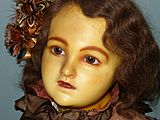 Treasures worthy of the next generation
Exclusive Ruby Lane Member since 2009
Offering investment worthy dolls, antiques & vintage items.
Sabra Dee Whitmire
Made available to purchasing customers
Hackett, AR

---

Exquisite antique textile treasures.
Exclusive Ruby Lane Member since 2015
Welcome to Hesta Nesta, purveyor of exquisite antique textile treasures and accessories from the Victorian and Edwardian eras
Jo Ross
45 Lullington Road
Overseal, UK

---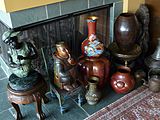 Fine and Fabulous Treasures of Old
Exclusive Ruby Lane Member since 2011
Historique offers an exquisite collection of eclectic treasures for the discerning buyer.
Diane Osland
Address Available On Request
Seattle, WA

---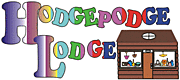 We've found what you're looking for.
Exclusive Ruby Lane Member since 2008
It's Christmas in July, all Dept 56 houses are 30% off.
Carol Hand
5041 N Hamlin Av
Chicago, IL

---

For Americana & Country Antiques, Folk & Fine Art, Antique Jewelry, Distinctive Vintage Clothing
Member since 2013
We make owning quality antiques a Possibility, not a Pipedream!
Pat Martin
54 Padanarum Rd.
Bolton Landing, NY

---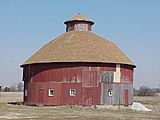 Fire-King, Hazel Atlas, Pyrex, Glass, China, Handbags, Jewelry, & Kitchenware.
Exclusive Ruby Lane Member since 2000
Consider the benefits of quality made vintage items--reliable craftsmanship, better materials, and outstanding values!
Cheryl Moody
2719 Corby Blvd.
South Bend, IN

---

Vintage Jewelry, Clothing, Accessories and More
Member since 2013
Welcome to Hot Shot Vintage! I hope you find find something special to purchase on my Ruby Lane shop.
Cindy T.
5283 N. Hondo Circle Prescott Valley, AZ 86314
Prescott Valley, AZ

---

Unmatched quality at unrivaled prices
Member since 2013
Gen McCoy
Available upon purchase
Seattle, WA

---

Fabulous Antique and Vintage Estate Finds
Member since 2010
French, Victorian, Italian, American Country, Garden, Collectibles and Unique Finds
Joyce Lowe
909 Huntwood Street
Murfreesboro, TN

---