Vintage Fashion Shops Directory Alphabetical Listing

Eclectic collection of items featuring Porcelain, Jewelry,Vanity Items, Glass, Silver & Collectibles
Exclusive Ruby Lane Member since 2008
I try to have a wide variety of items in my shop. I enjoy researching each item and I try to tell you about their history.
Sandy Hickman
1274 Secretariat Ct
Batavia, OH

---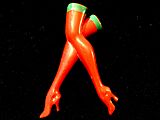 Fabulous Vintage Jewelry for the Independent, Free-Spirited Woman
Exclusive Ruby Lane Member since 2010
Great finds from the West Coast, check out my vintage jewelry free shipping on 3 or more items
Pauline Jones Baluski
225 east 46 st 7E
New York City, NY

---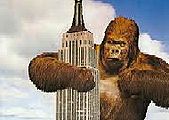 Beautiful Estate Items from South Carolina, plus much more!
Exclusive Ruby Lane Member since 2011
Summer is for Relaxed Entertaining, Look at our Vintage Tumblers, Candle Holders, Linens and Much More!
Frances Wray
Address supplied on purchase
Summerton, SC

---

Delightful antique and vintage finds from the East Coast.
Exclusive Ruby Lane Member since 2012
Finch and Fern, LLC
P.O.Box 15780
Chesapeake, VA

---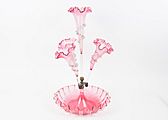 Best in Customer Service...All Offers Considered...Prompt Shipping
Exclusive Ruby Lane Member since 2013
Finders 2006 is a Ruby Lane exclusive shop, offering unique and interesting treasures . Consideration given to all offers.
Cynthia Kennedy
Available upon request.
St. Joseph, MI

---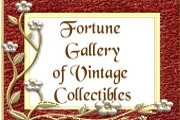 Collectibles, Vintage Jewelry, Fenton Art Glass, Harmony Kingdom, and More!
Member since 2012
Fortune Gallery offers a variety of quality items designed for the consummate collector.
Linda Brand
3 Central Plaza, Suite 341
Rome, GA

---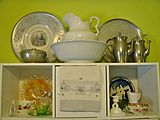 Check out my other sale items - up to 50% off. Thank you for visiting my shop!
Exclusive Ruby Lane Member since 2012
Offering a wide selection of vintage collectibles at reasonable prices!
Janet Sotola
32 Indian Ladder Dr
Altamont, NY

---

VINTAGE Designer Costume Jewelry and Clothing, VINTAGE Dolls & VINTAGE BARBIE
Exclusive Ruby Lane Member since 2009
Welcome to Fourty Fifty Sixty, enjoy you visit today...Thank you, Ben and Joe
Joe Bucchi & Ben Cassara
81 Washington Place
Totowa, NJ

---

Vintage Vanity and Boudoir Items - Specializing in Purses, Jewelry and Perfume Bottles.
Exclusive Ruby Lane Member since 2008
Sally Berger
Provided at time of sale
Sacramento, CA

---

A Curated Collection of Fine Vintage and Estate Jewelry
Exclusive Ruby Lane Member since 2014
Follow us on Facebook for Exclusive Discounts and Promotions!
Maria Gianino
7522 Big Bend Blvd
Saint Louis, MO

---

Delicious French faded grandeur embroideries, boudoir finishing touches, wedding treasures , crowns
Member since 2008
Layaway arrangements available on all my items.
Pippa Edney
La Jammerie
LE TOURNEUR, France

---
Collectibles from vintage to Victorian and everything in-between.
Exclusive Ruby Lane Member since 2004
Antique dolls, accessories and collectibles from Victorian to vintage.
Frances Pelle
Frances C. Pelle P.O. Box 320712
Fairfield, CT

---