Vintage Fashion Shops Directory Alphabetical Listing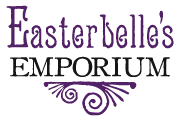 Carefully Curated Extra Special Jewelry, Accessories, Collectibles. A Few of Your Favorite Things!
Exclusive Ruby Lane Member since 2010
Thank you for shopping at Easterbelle's Emporium!
Easterbelle's Emporium
6900 E. Indian School Road #103
Scottsdale, AZ

---

Authentic, Unique, and Unusual Antiques and Collectibles. Reasonable prices.
Exclusive Ruby Lane Member since 2014
Authentic, Antiques that are reasonably priced, sold as described with money back guarantee if not satisfied
Mary Scherdnik
9866 W Willowbrook Ct
Sun City, AZ

---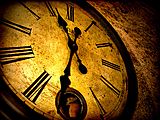 Reliable Information, Honest Prices, Timely Conduct, and Friendly Service
Exclusive Ruby Lane Member since 2010
We offer a diverse assortment of beautiful collector's items from many different era's.
Donald Landreth
59 S. Calle del Sud Drive
Pueblo West, CO

---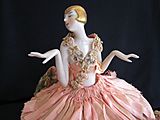 Rare and Unusual Vintage Jewelry, Exquisite Accessories and Vintage Clothing
Member since 2008
Offering Fine Antique, Estate and Collectible Jewelry, Rare and Unusual Vintage Clothing, Purses, Vanity Items, & Fine Linens
April Wertz
P.O. Box 892
Santa Paula, CA

---

Selected Treasures from Georgia's Best Estates
Exclusive Ruby Lane Member since 2010
The Best Time of Year to Find a Little Something for Yourself
Lynn Godshall
4890 Lake Forrest Drive NE
Atlanta, GA

---

Treasures from the past and present with an Eurasian flair.
Member since 2011
Sue
Hawaiian Islands
Honolulu, HI

---

Vintage Clothing Jewelry ,Accessories and Collectables
Member since 2014
Wonderful Vintage clothing from the 1920's thru the 1980's. Including Couture, Jewelry and Accessories
Dawn Thompson
15010 Twp. Rd. 127
Upper Sandusky, OH

---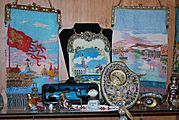 Specializing in antique and vintage purses & other unique collectibles- Consignment/Sales
Exclusive Ruby Lane Member since 2009
NEW Treasures Added Often! Layaway Terms Available! Selected Last Chance SALE on Now!
Shara Stewart
Address given upon purchase
Danville, CA

---