Fine Art Shops Directory Shop Locally
Specializing in the Rare & Exquisite!
Member since 2003
Fine European Antique Furniture, Lighting, Decorative Arts, Fine Arts, Architectuals & More
Pamela Farris
P.O. Box 1835
Allen, TX

---
Raritet Antique Gallery
1009 West 6th Street, Suite 101
Austin, TX

---
2nd Generation Print Dealer - Antique Prints, Maps, Antiquarian Books and More!
Member since 2009
Peggy McMurtray
12506 Fireglow Walk
Dallas, TX

---

Direct importers of French antiques, including furniture, architecturals, and more...
Member since 2007
We are now importing individual pieces as well as full containers. Check back often!
Patrick McNally
1400 Slocum Street
Dallas, TX

---

Original Art & Unique Historical Treasures
Exclusive Ruby Lane Member since 2013
Welcome to Mid Century Gallery!
James Clayton
4917 Woodmeadow DR
Fort Worth, TX

---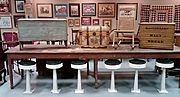 Welcome to Gallery 42! Thank You for Visiting!
Exclusive Ruby Lane Member since 2014
Ask About Our "Easy Pay" Layaway Plan
Judith Rose
P.O. Box 592
Hawkins, TX

---

Houston's Finest Antiques in One Amazing Store!
Member since 2013
Layaways welcome over $200, please call the shop for any further information. 713-961-3333
Antiques of River Oaks
3461 W. Alabama St.
Houston, TX

---

We are cleaning out our warehouse, check out all the "SALE" items!
Exclusive Ruby Lane Member since 2007
We will consider offers on nearly all of our items - please contact us!
Erik at E3 Antiques (Checks payable to "EEM")
14135 Apple Tree Rd.
Houston, TX

---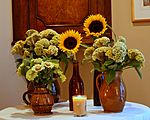 An Eclectic Mix of Accessories from Modern to Primitive
Member since 2010
Due to splitting my time between two locations, some items might require a longer shipping time.
Patricia Balhorn
2341 Tangley St.
Houston, TX

---

Offering Original Works of Art at Affordable Prices!
Member since 2015
Specializing in Early American & European Paintings and Works on Paper
John Rowe
2903 N St Marys Street
San Antonio, TX

---

The Interesting & the Unusual. Art, Antiques & Collectibles to Shape Your Space.
Member since 2014
Thank you for visiting Tangrams. Watch for our new arrivals this week.
C. L. Wilson
P. O. Box 120084
San Antonio, TX

---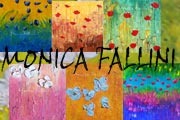 Contemporary artist modern abstract art paintings
Member since 2013
Fine art, original paintings and drawings by contemporary artist Monica Fallini
Monica Fallini
5855 E. Lone Oak Rd,
Valley View, TX

---