Fine Art Shops Directory Shop Locally

Catholic Medals Statues Religious Art Antiques Jewelry
Exclusive Ruby Lane Member since 2005
Linda
Address given to customers at time of sale
Nashville, TN

---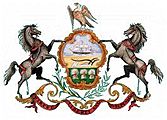 Antiques, Decorative Items, and Fine Art for everyone- from the new collector to the connoisseur
Member since 1999
We are adding new hand picked treasures every week. To view them, be sure to check out "This Weeks Arrivals.".
Pia Stratton, Johnny, or Bari
1802 8th Ave. South
Nashville, TN

---

The Design Corner offers Antiques and Collectibles at sensible prices!
Member since 2008
Take advantage of our low prices and great merchandise for Holiday gifts!
Pia Stratton, Bari, or Johnny
1802 8th Avenue South
Nashville, TN

---