Fine Art Shops Directory Shop Locally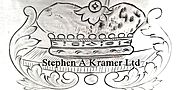 Fine Antiques
Exclusive Ruby Lane Member since 2012
Look for great new arrivals!
Stephen Kramer
Address Provided Upon Invoice
Bucks County, PA

---

Original 19th and 20th century fine art
Member since 2007
Mikhail Bereslavski
3482 Emerald Blvd
Long Pond, PA

---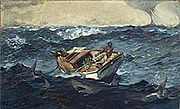 Fine American and European Paintings, Watercolors & Prints. Quality Antiques, Coins and Collectibles
Member since 2011
Thanks for looking! Fine Art Bought- Sold- Appraised
Noel F. Marks
PO Box 501
Manheim, PA

---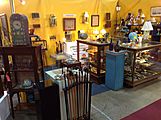 Exclusive Ruby Lane Member since 2012
John Querry
3665 Fredericksburg Rd.
Martinsburg, PA

---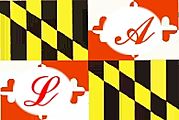 Offering the Finest in a General Line of Antiques and Collectibles for over 30 yrs.
Exclusive Ruby Lane Member since 2010
•Exciting new items arriving every week, great prices for exceptional quality! Check back frequently.
E.D. Ridgell , 443-823-8330
609 Crestwyck Cir
Mount Joy, PA

---

Offers Welcome! Add us to your Favorite Shops to see the new items added weekly!
Exclusive Ruby Lane Member since 2015
Fine Antiques and Unique Vintage Collectibles
R. Neale
Philadelphia Suburbs
Paoli, PA

---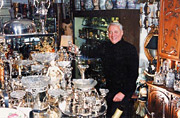 One of a kind items at great prices!
Member since 2010
Gerald Schultz
8523 Germantown Avenue
Philadelphia, PA

---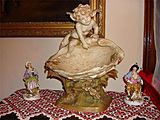 Enjoy treasure hunting on an unique variety of antiques and collectibles
Exclusive Ruby Lane Member since 2009
Unique Variety of Antiques and Collectibles. Offers Always Welcome.
Otoniel Rivera
1301 Oram St.
Scranton, PA

---
Period American Furniture, French Furnishings, Fine Nineteenth Century Art and Sculpture
Member since 2013
All objects guaranteed with 14-Day Return Policy - Easy Layaway - Questions? Call us at 717.658.8274
Silla Fine Antiques
5704 Roxbury Road Suite B.
Shippensburg, PA

---

Fine Home Furnishings
Member since 2014
New items arriving weekly.
John Wilson
11 Hershey's Dr.
West Chester, PA

---