Fine Art Shops Directory Shop Locally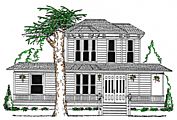 Specializing in Fine Unique Antiques, Collectibles, Fine Art, & Jewelry
Exclusive Ruby Lane Member since 2000
Randeen Cummings Nelson and Randy Nelson
Cummings & Associates PO Box 42174
Eugene, OR

---
An eclectic assortment of collectibles, art, antiques, and estate sale finds!
Exclusive Ruby Lane Member since 2009
We carry a wide array of items, always a good supply of Mexican pottery, unique books, folk art, & memorabilia.
Mike and Austin
1906 N. Fir St.
La Grande, OR

---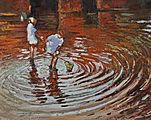 19th/20th Century American and European Paintings, Prints, & Sculptures
Exclusive Ruby Lane Member since 2011
Cascade Collection
In Vacation Mode
Portland, OR

---

Antiques & Enrichments
Member since 2010
Choice items from Portland area Estates & Private Collections.
Gary Germer
407 N Broadway
(By Appointment)
Portland, OR

---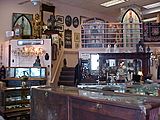 Sylvia Snyder
318 SW Alder St.
Portland, OR

---