Fine Art Shops Directory Shop Locally

Antiques & Fine Art from around the World....
Exclusive Ruby Lane Member since 2008
Real Antiques at Realistic Prices.....for your Heart's Desire!!
Sandy
Another Day in Paradise...
Bradenton, FL

---

Offering a Variety of Collectibles and Antiques
Exclusive Ruby Lane Member since 2010
Lynne Trevison
P.O. Box 1084
Dania Beach, FL

---

Unique Collectibles, Antiques and Fine Arts from Around the World
Exclusive Ruby Lane Member since 2002
Never the ordinary...unique items chosen over the last 50 years of travel around the world.
Miriam Barkus
2240 Shotgun Road
Davie, FL

---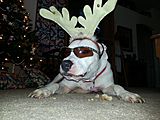 The Unique & Unusual are my Specialty... Antiques & Collectibles at Reasonable Prices!
Member since 2014
Specializing in 18th & 19th Century Furniture and Accessories, as well as providing to the Mid-Century / Danish Modern Market
Brian Tebo
3812 Falcon Crest Drive
Green Cove Springs, FL

---

"Art washes away from the soul the dust of everyday life." ― Pablo Picasso
Member since 2015
Irina Pakhomova
1809 Rumar Ln. Apt.B
Holiday, FL

---

Fine Art, Sculpture, Collectibles and Books with Famous Illustrators
Member since 2009
Christmas in July is here! Get it now and ease the Holiday stress.
Juliet Sullivan
495 Alt. 19 #161
Palm Harbor, FL

---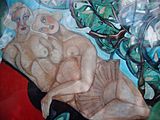 The most beautiful items highly prized rare treasures
Member since 2011
Thank you for viewing our beautiful Antiques Art & collectables
Monique Adams
1006 Ave A
Port Saint Joe, FL

---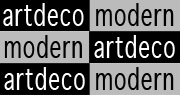 20th Century Lamps, Objects and Art
Exclusive Ruby Lane Member since 2011
Good design is always in style!
Ken Cowell and Thom Marone
Please contact dealer for street address
Punta Gorda, FL

---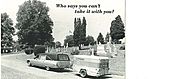 Here we have the Best from People now at Rest
Exclusive Ruby Lane Member since 2005
Selling Great items People said they couldn't live without !
Randy Lee Marshall
20 Marion Avenue
Saint Augustine, FL

---

Treasure Hunters of French and American Art Deco and Art Nouveau
Exclusive Ruby Lane Member since 2012
Lacy Loar-Gruenler
2060 Dartmouth Ave N
St Petersburg, FL

---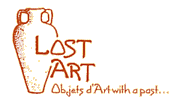 Objets d'Art with a Past...Treasures from Around the World.
Member since 2011
Victoria Golden
210 St. George Street, Suite C-1
St. Augustine, FL

---

Antiques, Collectibles, Antique Prints, Fine & Vintage Art
Exclusive Ruby Lane Member since 2006
All this happened, more or less ~Kurt Vonnegut
Audrie Ranon
1108 N. Franklin Street #508
Tampa, FL

---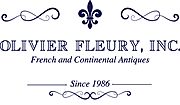 French and Continental Antiques from the last three centuries
Member since 2005
Celebrating 10 years on Ruby Lane
Olivier Fleury
745 Holt Avenue
Winter Park, FL

---