Fine Art Shops Directory Shop Locally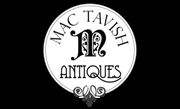 Treasures of the Past Renewed!
Member since 2012
Featuring carefully selected antiques, artwork, and collectibles for the discerning shopper.
Stuart Mac Tavish
6732 W Alegria Dr
Tucson, AZ

---

Enhancing Your Environment with the Beautiful not Mundane
Exclusive Ruby Lane Member since 2010
The Steffen Collection. Fine antiques and Collectables to Enhance your environment. .
Robert Steffen
405 E. Wetmore rd 117-500
Tucson, AZ

---