Fine Art Shops Directory Alphabetical Listing
Antiques and Items of Special Interest
Member since 2013
Paul Ventimiglia
.
Princeton, NJ

---

European Antiques, Fine Art, Collectibles. Incredible Sale Items!
Member since 2002
Specializing in the Rare & Exquisite, European Antique Furniture, Lighting, Accessories & More!
Pamela Farris
P.O. Box 1835
Allen, TX

---

We Specialize in Silverware, Judaica, Jewelry & Antiques.
Member since 2014
Free Worldwide Shipping, Handling & Insurance.
Adam Sender
18 Levanon Street
Netanya, Israel

---

Vintage & Antique Accessories, Furniture, and Collectibles for the HOME
Exclusive Ruby Lane Member since 2013
An eclectic boutique of carefully curated vintage and antique furnishings, accessories, and curiosities for the home.
Paul Corrie
1739 Kenyon St. NW
Washington, DC

---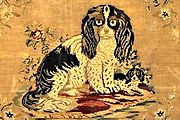 Enjoying the hunt for the best examples of antiques for your home for over 30 years.
Exclusive Ruby Lane Member since 2013
Expertise in 17th/18th/19th century English samplers and needleworks, Victorian woolwork, paintings and decorative arts.
Marleen Krout
P.O. Box 278
Sawyer, MI

---

Peter Pawlowski
4536 Hornbeam Dr
Rockville, MD

---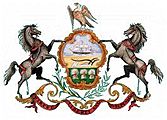 Antiques, Decorative Items, and Fine Art for everyone- from the new collector to the connoisseur
Member since 1999
We are adding new hand picked treasures every week. To view them, be sure to check out "This Weeks Arrivals.".
Pia Stratton, Johnny, or Bari
1802 8th Ave. South
Nashville, TN

---

Home Decor with a Flair
Exclusive Ruby Lane Member since 2004
Chantal Couturier
4546 B-10 El Camino Real #409
Los Altos, CA

---