Fine Art Shops Directory Alphabetical Listing

Neat & Interesting Antiques & Curiosities. An Active Online Shop with new Antiques added weekly.
Member since 2006
We are always happy to combine shipping on multiple purchases. Flexible Layaway is available. We do ship Internationally.
Neatcurios : ) Margaret
Please use email
New York State, NY

---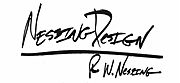 Art and the Bric a Brac
Member since 2015
Interior Design and Decoration Specialist | New York City
Ryan Nessing
244 East 90th Street
New York, NY

---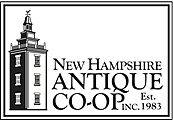 Featuring period furniture, fine art, quality porcelain, silver and decorative accessories.
Member since 2004
Celebrating 32 years of family business! New Hampshire's finest group shop. Family owned & operated. 200+ dealers.
The Hackler Family
323 Elm Street ~ Rte 101A PO Box 732
Milford, NH

---

Fine quality antiques at affordable prices
Member since 2012
Fred Nicholson
362 North Coast Highway
Laguna Beach, CA

---

Currently: The Most Poetic Paris Scenes & The Best Names in European Art Deco!
Member since 2008
Our Artists are in Major Museums. We Ship Worldwide. Layaways.
N. A Stenger
70 rue du Chemin Vert
Paris, France

---

Fine French Antiques from 18th, 19th and 20th Century.
Member since 2002
1985-2015 Take 50% Off The Current Price
Cyril Tucci
Montgomery Alabama
Montgomery, AL

---

Art & Antiques from Victorian through the 1950's and slightly beyond
Exclusive Ruby Lane Member since 2013
The retailer in me wants more dimension, color, texture and artistry. Beauty or whimsey are a must.
Karyn Shaudis
Available with purchase order
Rohnert Park, CA

---

Vintage Art
Exclusive Ruby Lane Member since 2014
Art of enduring Value -Sensibly Priced!
John Cunningham
1523 Old South Pearl St
Denver, CO

---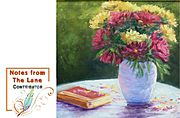 A Fusion of Fine Art & Collectible Vintage Costume Jewelry
Exclusive Ruby Lane Member since 2009
Artful Living Enriches Life! Invest in Art that brings joy to your home and office.
Laurie Warner
P.O. Box 686
Wellfleet, MA

---

50% OFF RED TAG items + Big Discounts Right Across my Shop Inventory.
Exclusive Ruby Lane Member since 2010
Art Nouveau Postcards: French Lithographs: Antique Jewelry: Silk Kimono: 10% Discount for Repeat Customers (exc.SALE items)
Cazzie
Glorious Grose Wold.
Beautiful Blue Mountains, NSW, Australia

---