Fine Art Shops Directory Alphabetical Listing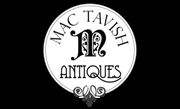 Treasures of the Past Renewed!
Member since 2012
Featuring carefully selected antiques, artwork, and collectibles for the discerning shopper.
Stuart Mac Tavish
6732 W Alegria Dr
Tucson, AZ

---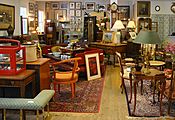 An Unusual Collection of Antique & Modern: Furnishings, Accessories & Art from Maine Coast Cottages
Member since 2011
Welcome to our Ruby Lane shop! Come often as we add inventory from our large bricks & mortar shop.
Maine Coast Online
18 Main Street, PO Box 200
Seal Harbor, ME

---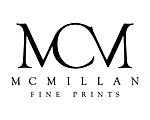 Old Master and Modern Prints
Member since 2015
We aim to bring our clients the highest quality Old Master and Modern prints.
Sarah McMillan
345 East 19th St.
New York, NY

---

Fine European & American Paintings
Member since 2014
For over thirty years, it has been my pleasure to offer fine Modernist and figural works of art.
Anthony McNaught
180 7th Avenue #100
Santa Cruz, CA

---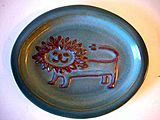 Collector's friendly store
Member since 2014
Ramak Razavi
3200 East Third Ave
Denver, CO

---

Fine Quality Antiques- American, Continental, Porcelain, Art & Decorative Arts
Member since 2012
Welcome To My Antique Gallery. Offering Free Shipping For Domestic Service
Merriman Antique Gallery
Provided at the time of sale.
Metro Boston Area, MA

---

Specializing in Fine 17th - 19th century European Furniture and Decorative Arts
Member since 2014
Michael Beech
34 Gondoliers Bluff
Newport Coast, CA

---

Original Art & Unique Historical Treasures
Exclusive Ruby Lane Member since 2013
Welcome to Mid Century Gallery!
James Clayton
4917 Woodmeadow DR
Fort Worth, TX

---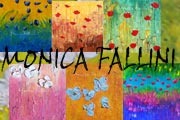 Contemporary artist modern abstract art paintings
Member since 2013
Fine art, original paintings and drawings by contemporary artist Monica Fallini
Monica Fallini
5855 E. Lone Oak Rd,
Valley View, TX

---

Antique Furniture, Vintage Furniture, French Antique Furniture, and Antiques by Mr Beasleys Antiques
Member since 2008
Mr. Beasley's Antiques Specializing in Antique Furniture, French Antique Furniture, Vintage Furniture at wholesale Prices!
Mr. Beasley's Antiques
871 Marlborough Ave Bld. 101
Riverside, CA

---

Antiques, Collectibles, Antique Prints, Fine & Vintage Art
Exclusive Ruby Lane Member since 2006
All this happened, more or less ~Kurt Vonnegut
Audrie Ranon
1108 N. Franklin Street #508
Tampa, FL

---