Fine Art Shops Directory Alphabetical Listing

Treasure Hunters of French and American Art Deco and Art Nouveau
Exclusive Ruby Lane Member since 2012
Lacy Loar-Gruenler
2060 Dartmouth Ave N
St Petersburg, FL

---
Offering fine European antiques and unique decorative objects
Exclusive Ruby Lane Member since 2014
Carol Lamont
10 Sanchez Way
Novato, CA

---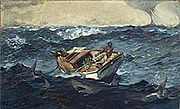 Fine American and European Paintings, Watercolors & Prints. Quality Antiques, Coins and Collectibles
Member since 2011
Thanks for looking! Fine Art Bought- Sold- Appraised
Noel F. Marks
PO Box 501
Manheim, PA

---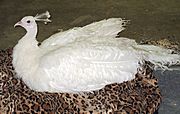 Antique Shopper's Paradise !
Member since 2008
Treasures added daily from our buying trips around the world.
Norma Blunt
1020 San Rafael Lane
Pasadena, CA

---

English, French, American Antiques and Collectibles
Exclusive Ruby Lane Member since 2009
New items added weekly. Ask about by friendly LAYAWAY terms.
Larie Allen
8701 Nottingham Parkway
Louisville, KY

---

Direct importers of French antiques, including furniture, architecturals, and more...
Member since 2007
We are now importing individual pieces as well as full containers. Check back often!
Patrick McNally
1400 Slocum Street
Dallas, TX

---

Affordably Priced Fine Art and Selected Antiques
Exclusive Ruby Lane Member since 2006
Fine antique, modern and contemporary art at affordable prices. Layaway facilities available.
Simon Little
Lefays Fine Arts Hill Barn Hare Lane
Buckland St Mary, UK

---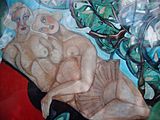 The most beautiful items highly prized rare treasures
Member since 2011
Thank you for viewing our beautiful Antiques Art & collectables
Monique Adams
1006 Ave A
Port Saint Joe, FL

---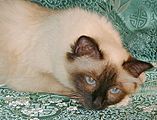 Antiques - Jewelry - Collectibles - The Odd. The Interesting. The Beautiful.
Member since 2007
Unique Jewelry. Beautiful Porcelain. Interesting Collectibles. Rare Books. Textile.
Lotis Key-Kabigting
15686 Sussex Dr
Minnetonka, MN

---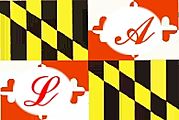 Offering the Finest in a General Line of Antiques and Collectibles for over 30 yrs.
Exclusive Ruby Lane Member since 2010
•Exciting new items arriving every week, great prices for exceptional quality! Check back frequently.
E.D. Ridgell , 443-823-8330
609 Crestwyck Cir
Mount Joy, PA

---

Exclusive Ruby Lane Member since 2002
Lisa Lutomski
Address will be given at time of order.
Yonkers, NY

---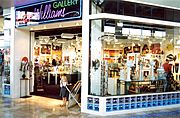 Vintage - Antique - Artisan - Fine Jewelry and Art
Member since 2005
I have been an artist all my life and I own LIZA WILLIAMS GALLERY at 806 Old Santa Fe Trail, Santa Fe, New Mexico. 87505 USA
Liza Williams
806 Old Santa Fe Trail
Santa Fe, NM

---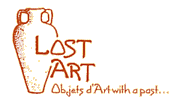 Objets d'Art with a Past...Treasures from Around the World.
Member since 2011
Victoria Golden
210 St. George Street, Suite C-1
St. Augustine, FL

---

Offering a Variety of Collectibles and Antiques
Exclusive Ruby Lane Member since 2010
Lynne Trevison
P.O. Box 1084
Dania Beach, FL

---