Fine Art Shops Directory Alphabetical Listing
High Quality Fine Art and Antiques
Member since 2012
Established in 1978 we are specialists in the sale of fine art and antiques.
Arnold Jaffe
PO Box 234
Wawarsing, NY

---
Antique bargains from europe
Member since 2015
Antique bargains from europe
G Kruijskamp
Ambachtslaan 3
Brecht, Belgium

---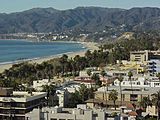 Fine paintings, drawings, prints, sculpture, Old Master to Contemporary--and other fine collectables
Exclusive Ruby Lane Member since 2003
Please look through my offerings for an unusual and rewarding online fine art shopping experience.
Jon Berg
Address provided upon contact.
Southern California, CA

---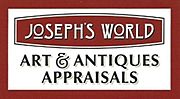 Specializing in the buying and selling of the nostalgic, unusual, and the just simply beautiful!
Member since 2014
"Michigan's Best Antique Gallery"
Ken Van Every
2680 US 31 South
Petoskey, MI

---

Fine Art, Sculpture, Collectibles and Books with Famous Illustrators
Member since 2009
Fall is coming. A time to look towards the rest of the year: Holidays - Spruce up!
Juliet Sullivan
495 Alt. 19 #161
Palm Harbor, FL

---

Exclusive Ruby Lane Member since 2008
Marsha
701 Prospect Ave
Hot Springs National Park, AR

---