Fine Art Shops Directory Alphabetical Listing

Unique And Unusual Antiques and Collectables Antique 19th century art, miniature paintings
Exclusive Ruby Lane Member since 2005
Heirloom Gallery
Canada
London, ON, Canada

---

Flexible Layaway Plan
Member since 2002
French, European And Fine American Furniture & Accessories From The Unique To The Exquisite
Cheryl Engebretson
106 Latour Way
Greer, SC

---

Antique and Vintage Silver, Art, and Jewelry
Exclusive Ruby Lane Member since 2009
We add new inventory on weekly basis. Please visit often.
Historic Shop
Available upon request.
New York, NY

---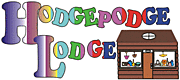 We've found what you're looking for.
Exclusive Ruby Lane Member since 2008
We're always adding new and interesting items, from soup-bowls to nut-crackers.
Carol Hand
5041 N Hamlin Av
Chicago, IL

---
Antiques, Collectibles, Prints, Art, Memorabilia and Artifacts
Member since 2012
Horsefeathers of New Paltz
15 North Chestnut Street
New Paltz, NY

---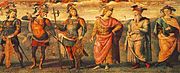 Fine European & Oriental Antiques, Militaria & Antiquities
Member since 2006
Fine European, Oriental & Islamic Antiques, Ancient Art, and Antique Arms & Armour from around the World.
George J
251 Laurier Avenue West, suite 900
Ottawa, ON, Canada

---