Fine Art Shops Directory Alphabetical Listing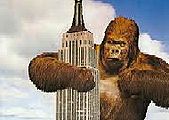 Beautiful Estate Items from South Carolina, plus much more!
Exclusive Ruby Lane Member since 2011
Summer is for Relaxed Entertaining, Look at our Vintage Tumblers, Candle Holders, Linens and Much More!
Frances Wray
Address supplied on purchase
Summerton, SC

---

Exclusive 18th & 19th Century Antiques and Objects of Art
Member since 2013
Devoted to providing you the opportunity to obtain some of the finest pieces antiques and objects of art.
Jacob
18034 Ventura Blvd. #404
ENCINO, CA

---

The finest in antiques, art, & decorative items . . . with the customer service you expect!
Exclusive Ruby Lane Member since 2010
Convenient layaway plans available with flexible payment schedules!
Christopher Pruzzo
PO Box 12106
Columbus, OH

---
Fine Decorative Antiques
Exclusive Ruby Lane Member since 2005
Joan FitzGerald & Susan Simon
Post Office Box 46093, 2339 Ogilvie Road
Gloucester, ON, Canada

---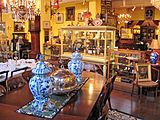 Investment Quality Antiques at Affordable Prices.
Member since 2015
Questions Are Always Welcome. We Can Be Contacted At 206-682-0098.
Shelly Lane
165 South Jackson Street
Seattle, WA

---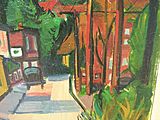 Bringing a selection of 20th Century art to your door
Exclusive Ruby Lane Member since 2011
19th and 20th Century American and European art and ephemera
Bill Milot
In the Village
Turners Falls, MA

---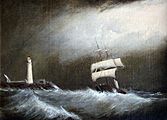 19th & 20th Century Antiques and Fine Art
Member since 2014
If it speaks to you, speak to us!
Michael Fortuna
Address As Needed
Scituate, MA

---