Antiques Shops Directory Alphabetical Listing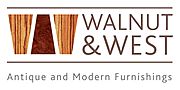 Fascinating & fine home furnishings from the 18th, 19th, and 20th centuries
Member since 2014
An eclectic collection, chosen with an artist's eye. Let us find that special piece for you!
Wendy Nelson
325 Westtown Rd
West Chester, PA

---

Old School. New Rules.
Exclusive Ruby Lane Member since 2015
Watson & Co respects the past and infuses it into the present: "Old School. New Rules."
Jose Salas
1524 S Broadway
Denver, CO

---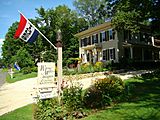 Authentic Fresh to the Market Collectibles, Antiques & Art Sold at Reasonable Prices
Exclusive Ruby Lane Member since 2010
Writer of the popular newspaper and magazine column, Antique Talk
Wayne Mattox
82 Main Street North
Woodbury, CT

---
Michael Weinberg
In Vacation Mode
Pelham, MA

---

Specializing in Vintage - Jewelry, Collectibles and Antiques
Exclusive Ruby Lane Member since 2001
We are a platinum rated shop with 1000's of sales. We have been mentioned in Country Home and Country Living magazines.
Wild Goose Chase Antiques
Gail Dickrell (address provided at time of purchase)
"" Beautiful Northern "", WI

---

Fine Home Furnishings
Member since 2014
New items arriving weekly.
John Wilson
11 Hershey's Dr.
West Chester, PA

---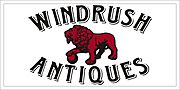 Direct Importers of English Antiques
Member since 2009
Direct Importers of Everything English
Windrush Antiques
Mailing Address: PO Box 601 Valle Crucis, NC 28691 Physical Address: 133 Shelby Street
Banner Elk, NC

---

Bringing you the best in Antiques and Vintage Collectibles
Member since 2014
Michael Crowe
18335 Leman Lake Dr.
Olney, MD

---

Artwork Selected For Aesthetic Strength & Lasting Enjoyment.
Exclusive Ruby Lane Member since 2013
Bruce Wood
The Woodshed Gallery 1243 Pond St
Franklin, MA

---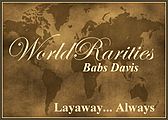 Grandest Antique Boxes, Jewelry, Perfume, Objects of Vertu and All Things Glorious! Since 2002
Member since 2002
Every WorldRarities Treasure will Exceed Your Expectation and ALWAYS with Superior Customer Service Since 2002
Babs Davis
P O BOX 3485
Meridian, MS

---