Antiques Shops Directory Alphabetical Listing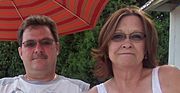 Welcome Friends to our Store Oddities & Antiquities. We hope you enjoy your shopping experience!
Exclusive Ruby Lane Member since 2014
Q. What do bulletproof vests, fire escapes, windshield wipers, and laser printers have in common? A. All invented by women!
Ann and John Doran
PO Box 6383
Massena, NY

---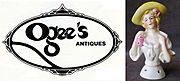 Ogee's Antiques - A FUN place to shop for antiques and vintage collectibles!
Exclusive Ruby Lane Member since 2002
We welcome layaways. Our Home page describes the details. Email if you have any questions.
Debra & Robert Helton
1203 Cerramar Ct.
Eagle, ID

---

A Felicitous Gathering of Curious Goods
Exclusive Ruby Lane Member since 2006
Fabulous to Fun - Serious to Silly - An Evolving Selection - Questions? Comments? Information? - Email me - mjbakst@yahoo.com
Marni Bakst
P. O. Box 101
Verbank, NY

---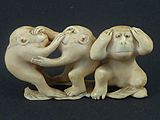 FREE SHIPPING insured tracked airmail : Antiques, Works of Art & Collectibles.
Member since 2013
Andrew Nethercott
South Glamorgan
South Wales, UK

---

Your source for Architectural Antiques & Altered Antiques
Member since 2014
Industrial, altered antiques, doors, hardware, farm tables, tin mirrors and panels and mantels.
Joe Stren
400 Gilligan Street
Scranton, PA

---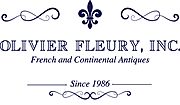 French and Continental Antiques from the last three centuries
Member since 2005
Celebrating 10 years on Ruby Lane
Olivier Fleury
745 Holt Avenue
Winter Park, FL

---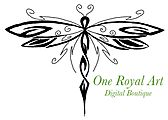 Large choice of antique rugs, carpets and home decor.
Member since 2015
We would like to provide you our best service.
Oleg Maslov
45 Rue Ste Catherine
Bordeaux, France

---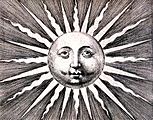 Unusual, Unique and the Unexpected
Member since 2015
Karin Ward
Available Upon Request
Southern, CA

---

Antique and Vintage Jewelry and Decorative Arts
Exclusive Ruby Lane Member since 2011
Free Domestic shipping on orders over $175. Follow me on Facebook and Twitter - Ornaments on Ruby Lane Ornaments_onRL
Catherine Coburn
Provided upon contact
Durham, NC

---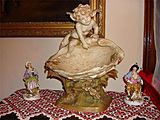 Enjoy treasure hunting on an unique variety of antiques and collectibles
Exclusive Ruby Lane Member since 2009
Unique Variety of Antiques and Collectibles. Offers Always Welcome.
Otoniel Rivera
1301 Oram St.
Scranton, PA

---

Exclusive Ruby Lane Member since 2015
Mark Baker
Bryher , Gussage all Saints
Wimborne, UK

---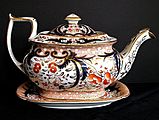 Specialist in Early 19th Century English Porcelain Tea Wares
Exclusive Ruby Lane Member since 2003
Featuring Spode, Wedgwood, Coalport, Mason's, Worcester, Derby, Minton & Davenport. Check for FREE SHIPPING on small items!
Gay Jungemann
27415 94th AVE SW
Vashon Island, WA

---