Antiques Shops Directory Alphabetical Listing

Selling Fine Antiques and Collectibles
Exclusive Ruby Lane Member since 2010
Dave McClellan
15 Joseph Drive
Boiling Springs, PA

---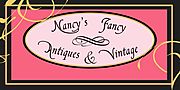 European and American Smalls, Jewelry, Pens & Desk Accessories, Perfumers, Sterling Boxes & Vintage
Member since 2008
Dad's Such a Special Guy, So Show Him Some Love from Nancy's Fancy and Don't Forget Graduation and your Best Friend's Wedding
Nancy's Fancy Antiques
Address provided at time of check out.
Springfield, NJ

---

Your Source for Fine Antique Rugs, Persian Rugs, and Vintage Carpets
Member since 2015
Welcome! The Nazmiyal Collection is the world's foremost antique rug and vintage carpet dealer, located in New York City!
Jason Nazmiyal
31 East 32nd Street
New York, NY

---

Neat & Interesting Antiques & Curiosities. An Active Online Shop with new Antiques added weekly.
Member since 2006
We are always happy to combine shipping on multiple purchases. Flexible Layaway is available. We do ship Internationally.
Neatcurios : ) Margaret
Please use email
New York State, NY

---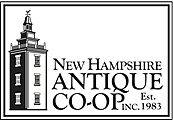 Featuring period furniture, fine art, quality porcelain, silver and decorative accessories.
Member since 2004
Celebrating 32 years of family business! New Hampshire's finest group shop. Family owned & operated. 200+ dealers.
The Hackler Family
323 Elm Street ~ Rte 101A PO Box 732
Milford, NH

---

Fine quality antiques at affordable prices
Member since 2012
Fred Nicholson
362 North Coast Highway
Laguna Beach, CA

---

Beautiful things to make you happy and brighten your day!
Exclusive Ruby Lane Member since 2012
I list new things almost every day, so come visit often!
Ginnie Beattie
12 Chestnut St.
Westfield, MA

---

Currently: The Most Poetic Paris Scenes & The Best Names in European Art Deco!
Member since 2008
Our Artists are in Major Museums. We Ship Worldwide. Layaways.
N. A Stenger
70 rue du Chemin Vert
Paris, France

---

Fine French Antiques from 18th, 19th and 20th Century.
Member since 2002
1985-2015 Take 50% Off The Current Price
Cyril Tucci
Montgomery Alabama
Montgomery, AL

---

Art & Antiques from Victorian through the 1950's and slightly beyond
Exclusive Ruby Lane Member since 2013
The retailer in me wants more dimension, color, texture and artistry. Beauty or whimsey are a must.
Karyn Shaudis
Available with purchase order
Rohnert Park, CA

---

Est.1996 Unique European Antique Furniture & Accessories for the Home+Garden. Priced to Sell!
Member since 2011
Swing into Spring with THE Big_BIGGER__BIGGEST SALE! Shop with confidence we guarantee the authenticity of all our items.
Leah Fuller
2892 Kelvin Ave
Irvine, CA

---

Unusual and beautiful antique jewelry, silver, and objets d'art
Member since 2012
Nouveau Riche Antiques announces a new shopping venue on Ruby Lane!
Michael
PO BOX 1689
APTOS, CA

---

SALE: 10% - 50% OFF Hundreds of items in ALL categories.
Exclusive Ruby Lane Member since 2010
French Lithographs: Silk Kimono: Antique Postcards: Stunning Jewelry: 10% Discount for Repeat Customers (exc.SALE items)
Cazzie
Glorious Grose Wold.
Beautiful Blue Mountains, NSW, Australia

---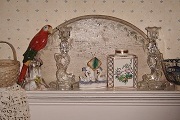 Classic Antiques & Collectibles
Member since 2012
Items for dealers, retail public and collectors who value quality at reasonable cost. Lay away available.
Camille Buda
Provided to buyers at time of purchase
Sandwich, MA

---