Antiques Shops Directory Alphabetical Listing

An Eclectic Offering of Antiques, Collectibles and Signed and Unsigned Jewelry~Unique Period Pieces
Exclusive Ruby Lane Member since 2010
Deborah
Available upon request.
Ventura County, CA

---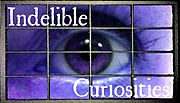 Antiques and Curiosities You Can't Live Without!
Member since 2014
Specializing in unique and beautiful antique and collectible accessories and furniture
Colleen Brolin
27 Reverend Houston Dr.
Bedford, NH

---

A fine, fun, and funky assortment for discerning collectors.
Member since 2008
SHIPPING always combined & LAYAWAYS always welcome on the fine, the fun, and the funky.
Industrial Blonde
We are located in
Houston, TX

---