Antiques Shops Directory Alphabetical Listing

Quality Antiques, Folk Art and Collectibles.
Member since 2010
18th & early 19th century furniture and accessories. Folk Art. Wood working tools. As Good As Old gets.
Doug Robinson
1205 Red Barn Rd
Lower Gwynedd, PA

---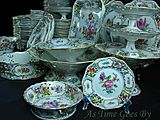 Traditional New England Heirlooms...Beauty for Today...Investment for Tomorrow!
Exclusive Ruby Lane Member since 2006
We are a firm that continuously seeks out quality items & offers them for fair prices accompanied with top notch service.
Marcia & Linwood Townsend
Coastal Maine
Brunswick, ME

---

Imari, China, Glass, Art & more from around the World!
Exclusive Ruby Lane Member since 2006
Free Shipping to USA! Intl. rates are cost only, no handling fee. Please inquire for rates
Steven Lewis
2290 F Dunwoody Xing
Atlanta, GA

---
Fine Porcelain and Collectibles
Member since 2013
Quality merchandise, fast shipping, outstanding customer service!
Audrey Sokoloski
Please contact seller
St. Louis, MO

---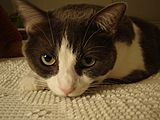 Aunties' Attic, Antiques
Exclusive Ruby Lane Member since 2012
Quality antiques, folk & fine art... and more.
Richard & Priscilla Lindstrom
P. O. Box 297
St. Joseph, IL

---